Home Improvement Company Serving Central CT Area
Roof Replacement, Siding, Decking Contractor in New Haven, West Hartford, Middletown, Meriden, CT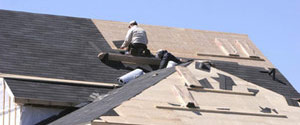 Why Choose Pro Source, LLC?
Over 20 years of industry experience
Full-service general contractor offering professional roof repair and replacement, siding, patios, replacement windows, remodeling, restoration and ground-up contraction and more.
Lifetime guarantee on our construction work
On-site inspections and written estimates
Pro Source, LLC is a professional home improvement company and general contractor serving homeowners throughout the Central CT area. We have the knowledge and experience to tackle everything from basic roof repairs to a full roof replacement, as well as siding, patio building, remodeling, ground-up construction and damage restoration. There's no job too big or too small.
No matter what you need help with, we deliver results that our customer is satisfied with the first time, every time. It costs less to "do it right" than to correct the problem or defect later. We work on the belief that the customer should come first. Our job isn't done until the customer is 100% satisfied, and even then, we will check in to make sure you are completely happy with our work!
What does it mean to be a member of Contractor Nation? As a member of this exclusive network of America's best contractors, our customers are provided with the piece of mind of knowing they are working with a fully-licensed and insured contractor that uses written contracts, honors all service agreements and warranties, and complies with federal, state and local laws.
We understand that a license doesn't make a contractor a good contractor; it's the quality of workmanship and service, commitment to honesty, and desire to go above-and-beyond the customer's expectations to give them results they will be happy with for years to come.
We make Roof Repair and Replacement in CT Simple and Affordable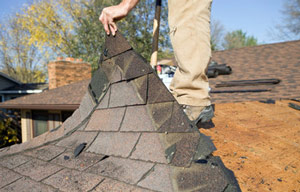 Many of the homeowners we have worked with didn't realize there was a problem with their roof until it was too late. By the time they noticed, water was already leaking into their home and damaging their walls, carpeting, furniture and personal belongings. Exposure to heavy rain, snow and high winds can cause wear and tear on roofing shingles.
So you know you have a problem, but what's next? Choosing the right roofing material, color and style can be difficult, but with the help of a professional, you can be sure that you are living under a roof that is safe, dependable, and looks good too! We focus on more than just the roofing shingles; we pay attention to all the roofing details like dormers, vents, valleys and eaves.
Our professional inspection and free estimate makes maintaining your CT roof simple and affordable! We work throughout Central CT, including New Haven, West Hartford, Middletown, Meriden, Manchester, Avon, Tolland, Wallingford and towns and cities nearby.
Roof Replacement
Replacing an old, worn roof can be a major investment, but our experts will help you choose the best type of roof for your home. We always provide the highest-quality work at a price that works with any budget. Whether you are replacing a leaky roof or just want to improve the look of your home, you can trust us to get the job done right the first time!
Roof Repair and Maintenance
It's important to keep up on regular roof maintenance in order to prolong the need for a total roof replacement. No matter what type of roof issues you are dealing with, whether it's leaks, wind damage, loose or broken shingles, or are in need of emergency repairs, you can trust us to make the necessary roof repairs to extend the life of your roof.
Expert Home Improvement Services in New Haven, West Hartford and throughout Connecticut
At Pro Source, LLC, our focus is on improving your home. Whether it's with a new roof, better downspouts, gorgeous patio, new siding, or a kitchen remodel or beautiful new deck, our goal is to provide you with the improvements you need, and that will give you the biggest return on investment.
Contact us to schedule an estimate for any of our home improvement services in West Hartford, Middletown, Meriden, Litchfield, Torrington, Canton, Southington, Newington, Cheshire, Windsor, Vernon Rockville and surrounding areas.
Looking for a price? Get a no cost, no obligation free estimate.